Real Estate I.T. Solutions & Services
How Your Business Benefit Referrals BPO Business Web Hosting Website Design IDX Solutions BATT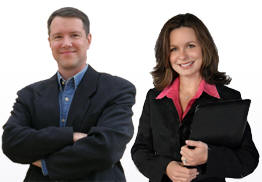 RealNova is on track to becoming one of the largest national and global internet referral network of Real Estate and Business Broker professionals in the industry.

We believe strongly in the saying...As a business, You Can Never Receive Too Much Exposure....Our partner program allows our membership partners the opportunity to receive national and global exposure, along with the ability to utilize state of the art internet technology, to better position their businesses. Whether you are a business broker or real estate agent RealNova is the right relationship for you. Click here to become a partner today




WE NAVIGATE CLIENTS & CUSTOMERS TO YOUR WEBSITE

1) Quality Referrals

RealNova engages in direct MarketLoc (market/location) web marketing. This is done by strategically targeting people who are interested in the type of broker services you offer, along
with tying the particular services directly to your city or town. We call it MarketLoc web optimization. RealNova is the first broker/agent web portal to guarantee internet leads
annually to all of our web hosting partners. We will refund your annual listing fee if no lead (s) is generated through our web portal.

2) Web Tracking System

Traffic Analysis Tracking System provides us with information needed to proactively assist us in helping you improve your web presence among the major search engines (Web Tracking
is standard with all web hosting partners.)
3) Increase In Revenue

An increase in internet exposure will definitely impact your closing ratio in a positive way. It has been proven that next to personal referral, leads generated on the web are the most cost
effective way of aligning yourself with new customers and clients.
4) Ongoing Research & Development

RealNova is committed to continually researching and developing new online marketing products and services. Web and Internet technology is a very fast paced and changing industry.
We understand the importance of proactively investing in the right people, products, and services that will guarantee our longevity in this global market and economy.

return to top





BPO Business ( Commercial & Residential Broker Price Opinions )

One of the immediate benefits of becoming an authorized RealNova Partner is the ability to start building your BPO (Broker Price Opinion) Processing Business today. We provide BPO (Broker Price Opinion) referrals to all partners that are in good standing. In addition to the benefit of working with us, we also provide each partner with our most current contact list of National BPO lenders and vendors. This valuable list is provided to each partner immediately following enrollment in our RealNova partnership program.......read more

return to top




Web Hosting

We offer commercial grade agent & broker hosting with MLS components priced as low as $0.83 per day to all registered partners. All of our hosting packages comes standard with our Traffic Analysis Tracking System. Traffic Analysis Tracking allows our partners to see where their online and potential customers are coming from. It also allows us the opportunity to analyze your website on a regular basis. Traffic Analysis Tracking System provides us with information needed to proactively assist us in helping you improve your web presence among the major search engines.

By hosting your site with us we can guarantee quality leads through our Traffic Analysis Tracking System. RealNova is the first broker/agent web portal to guarantee internet leads annually. We will refund your annual listing fee if no lead (s) is generated through our web portal.

As you know, one qualified lead from us will justify your listing or web hosting investment.

return to top





Website Design
We offer several website development solutions:

1) FREE Basic Website Development through our WebTech Intern Program (Requires minimum 2 year partnership membership)

2) Level 2 Website Development or Website Redesign

Whether you qualify for our FREE intern website development program or simply need a more detailed application site, we are confident that RealNova can deliver a product and service that you will be proud to call your own.

return to top




IDX/MLS Integration
With a RealNova real estate website, you have the ability to integrate the MLS into your website, this is called IDX, also known as internet data exchange or broker reciprocity. So if you have 1 listing or 20 under, with the IDX/MLS on your website you can offer more listings to your visitors, which in turn provides you more leads.

Top 7 Advantages of IDX Integration:
1) All MLS members become empowered to deal with the real estate consumer of the future.
2) Members can fully market their services on the Internet.
3) Members can take advantage of the data, brokers have contributed to the system.
4) Members can obtain and maintain first contact with the consumer in the real estate transaction.
5) Brokerage websites can become the best source of listing data and compete with other popular sites.
6) As agents and brokers become more innovative in offering on-line services, listing displays will be a critical factor in their success.
7) Everybody Wins! The listing agent, and YOU! They get to expand their market, therefore selling homes faster, YOU get more commissions by assisting them!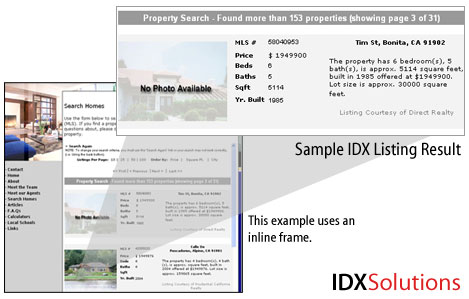 Note: Most MLS's or Realtor Associations will offer different IDX options for their website. These options include, Framing/Smart Framing and Data-Feed/FTP. Call us today for more information on these IDX display methods



BATT (Broker All The Time)

You are never alone when you participate in our BATT program. This program is perfect for real estate agents, and new brokers just starting out who may not have the resources to bring on a managing broker, broker associate or associate broker. It is also a great program for larger real estate firms who may find it some what difficult to respond to their agent's issues and questions in a timely manner. We all know from experience how important it is to speak with a broker immediately when you need one.

Our program gives your agents 24hr access to a licensed and knowledgeable real estate broker on a as needed basis. Our team consist of seasoned brokers, lawyers, and certified real estate instructors. Call us at 678-495-1475 for more information about this great economically feasible program.

return to top